Challenges
Keeping an eye on each and every wind turbine, blades, supporting structure, etc. becomes a difficult task to carry out.
Increasing accidents, unknown damages, uninspected destruction, etc. increases the risk of facing a severe loss in the industry as well as to the workers.
Description
Better characteristics and quality of data can be obtained through drones on wind turbines as compared to the data collected manually.
As drones can be operated manually from ground level without any hassle, a closer inspection of the turbine blade can be done through drones. They can reach out easily to a higher level from the ground and provide real-time images that can be transferred to the operating device.
Through the usage of drones, manual labor can be eliminated and safe operations can be carried out safely from ground level.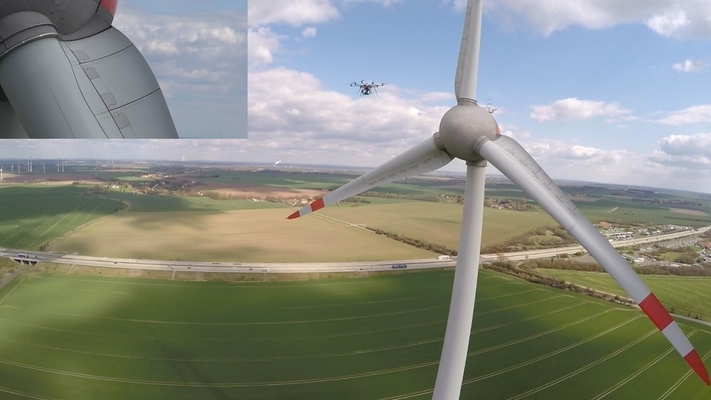 Services
Identification of rust in structure, rivets, nuts & bolts, weather effects, intensity of cracks, structural deformation, lighting strike damage, foreign object damage.
Damages on the environment due to various reasons should be assessed time and again. More loss can be reduced, and measures in the right direction can be applied. Monitoring and mapping samples are shared with environmental experts for better and more informed future decisions.
Solution
Brisk and safe surveys can be conducted with the use of drones as they can reach easily towards high altitude areas, can wrap-up a large field area for detailed analysis within minutes, and detect local defects, chipping of wind turbines, minute damages, assembly errors, etc.
Windelite designs and constructs drones based on custom requirements and purposes by thoroughly studying the situations and challenges. We have some models ready for use that can serve the purpose of urgency and can be remodelled to serve a peculiar requirement.
Result
The results can be obtained through high definition imaging, 3D modelling, digital thermography.